Hotel in Barcelona at the best prices
Find the best deals for hotels in Barcelona. You can Indulge in luxury or enjoy the marvellous city at a very low cost.
Barcelona
The plethora of hotels in Barcelona is quite unique due to the fact that the mayor of the city temporarily stopped issuing new licenses for accommodation services in 2016. Due to the popularity of the city, there was a desire to preserve some of the most historic buildings in Barcelona, in fear that they all would be turned into hotel rooms.
The consequence was that several exciting new Barcelona hotels opened shortly before the regulation came into effect. This means that there is an enormous amount of opportunities from brilliant beach hotels to amazing budget stays available in Barcelona.
Our hotel search will scan almost every thinkable accommodation in Barcelona and show you the best deals in the marked, at any time.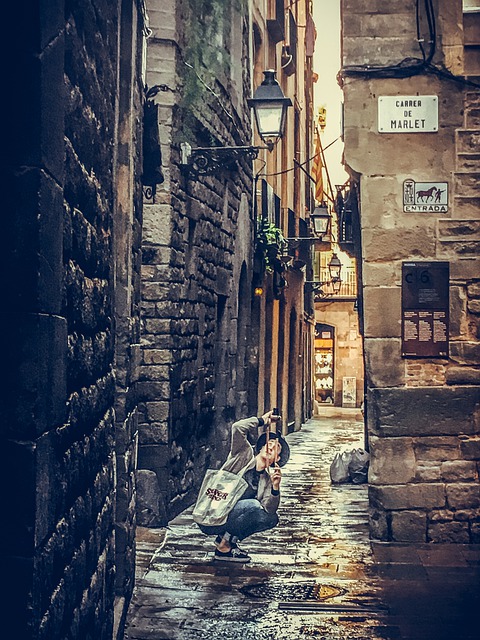 Check out our most popular destinations
Indulge in luxury in Barcelona
There are plenty of five-star hotels and four-star hotels, waiting for anyone who wants to indulge themselves in luxury while vacating in Barcelona. At a relatively affordable rate, you can live like a VIP and enjoy a luxury life.
The ultimate luxury life area is the Passeig de Gràcia, in the heart of Barcelona. this major avenue in Barcelona is one of the most important shopping and business areas, containing several of the city's most celebrated pieces of architecture.
Here comes a little secret:
-Try the Margot House.
This tiny hotel holds only nine rooms, and there are no signs on street level even indicating its existence. This secret escape is like a home away from home, with an attentive staff and trendy interior design.
Make sure to note the address, upon booking the room, or you might not find it.
Boutique hotels
If it's a more boutique adventure you're after, you'll find several of these taking over a floor of a Catalan modernist apartment block or in smaller buildings in bohemian Gracía, towards the north of Barcelona. These accommodations really bring you close to the local Barcelonans and gives you a taste of the Spanish culture.
The Ca La Maria (C. Còrsega 284) is a stylish boutique B&B property in a 1920s building. This hotel is said to be more a house, than a hotel. With interesting art and furnishings inside and outside of the rooms combined with a wonderful interior terrace, this is something you have never experienced before. And the breakfast they serve, will have you leaping out of bed in the morning.
You could also head towards the Catalan-modernist Palau de la Música on the edge of the charming El Born district and find Yurbban Trafalgar. This hotel claims to be the 'first hipster hotel' in Barcelona. They've got dining spaces scattered around the pool on the rooftop terrace and in the gardens and is really something else. Absolutely worth a stay.
Stay at the beach
There are also plenty of excellent beach hotels to choose between, if you have a craving for beach and ocean life. The ultimate stay on the beach is the W Barcelona Hotel. This five-star hotel is shaped like a snail and was designed by world-renowned architect Ricardo Bofill.
Words can't describe how spectacular this scene really is. It would be like trying to describe a beautiful sunset after a perfect day. You don't really understand it, until you have experienced it.
Affordable hotels in Barcelona 
If you want to live in an area with lots of bars, live music and grungy locales, the Raval is where you would want to stay. This is probably the hippest area in Barcelona right now.
Stay at the smart and lofty Barceló Raval, poised above the palm trees and drinking holes of the barrio's central street, Rambla de Raval. Here you will have hands-on access to the coolest spots in Barcelona, and at the same time being able to get away from all the fuzz, in the comfort of a spacious, modern hotel.
This is the perfect area, if you are looking for cheap hotels, but you can also check out Sant Antoni, which holds a wide range of three-star alternatives.
Whether you are looking for the ultimate VIP treatment or nice and cheap place to spend the night, you have come to the right place. Use our search engine to find more or less every vacant room in Barcelona and filter them to your preferences. We can guarantee that you will find some very nice deals.
It's time to book your hotel in Barcelona
Stay informed by joining our newsletter!
We'll send you a monthly recap of our most recent reviews. We respect your privacy and take protecting it seriously.